Best Festive Business Competition 2023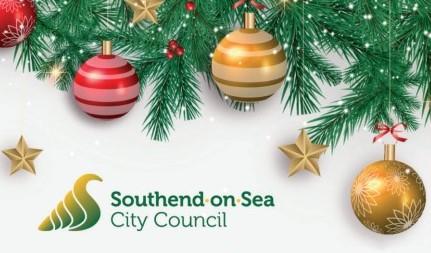 We would like your business to take part in the Southend Best Festive Business Competition 2023
Voting closes 12 noon 20 December 2023.
For a chance to win the competition, all you need to do is decorate your business for the festive season and upload your photo via messenger on BusinessOnSea facebook page.
All entry photos (limited to one per business) will be posted on BusinessOnSea facebook page in the 'Best Festive Business 2023 ' photo album. Votes will be counted and the winners announced after midday on 20 December.
There are great prizes for the top three businesses with the most public votes.
Voter's prize picked at random will receive a voucher to be exchanged for Dinner and Show for 2 sponsored by Genting Casino Westcliff.
Register your business now and start collecting votes.
Customers, residents and visitors please vote for your best festive business. Visit BusinessOnSea facebook page, go to the 'Best Festive Business 2023 ' photo album to view businesses taking part. Click on the photo you wish to vote for and 'like'.
If you experience any issues with voting on Facebook please email economicd@southend.gov.uk to register your vote, mentioning the business you wish to vote for and your name/email/contact number for the prize draw.