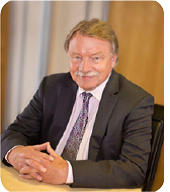 Our SBP Executive committee met a month ago at Roslin Hotel - main focuses were on:
Employment market place and its challenges facilitated by Hays
Financial vulnerability facilitated by Citizen Advice Bureau
Mental health and wellbeing facilitated by Trust Links
And Levelling Up Funding round 2 facilitated by Southend-on-Sea City Council
In regard to LUF we are supportive of Culture Led City Centre Regeneration bid which will look to deliver more creative workspaces, improve performance and public spaces and enhance the seafront. The bid comes directly from the emerging City Centre Strategy and Investment Plan. We are supportive of the following three elements:
New Creative Workplaces
The future of the high street depends upon diversifying uses, mixing retail with leisure, community, learning and residential uses. This investment in 90 High Street and the Victoria Centre will create new creative workspace which will bring in new businesses to the City Centre and activate unused/underused spaces. It will deliver new leisure, performance and community spaces in a previously retail only spaces.
Performance Space and Activating the High Street
Building on phase 1 works this element will bring a new performance space to the high street. The investment in further public realm improvements to Elmer Square will deliver a brand-new performance space in our learning quarter. The performance space will activate the high street with public performances during the day and into the evening. It will improve dwell times in the town centre, provide much needed community, education and professional outside performance space and create a greater sense of community safety.
Seafront
This element of the bid will create a new visitor attraction Southend Air, a big wheel and viewing platform looking out over the estuary and city centre. This will increase visitor numbers, dwell time and spend on the seafront. This will be coupled with improved illuminations which will draw visitor to other parts of the seafront and improve community safety with the installation of full colour changing displays, plus light shows at the Funicular Lift; Pier Hill Gardens and Lift and the Pier bridge, and City Beach Garden.
Notwithstanding our strong support for these initiatives and the welcoming of LUF funding streams, nevertheless our SBP Executive did record our concerns of the need for further government funding, in replacement of European funding , being made available if we are truly going to be able to deliver "Levelling Up" ambitions. Without this other important and much needed projects are at risk of not being delivered for the betterment of our City such as "Elmer square Phase 2" and also "extending public realm works down the lower half of High Street" and other initiatives across our City including the iconic Kursaal.
There is also a bid going in regarding transport pinch points across our City.
Hope this information proves helpful. Please share with others and encourage them to sign up for our newsletters. You can also stay up to date with business news by following us on social media. And look out for more news regarding City Festival at London Southend Airport on 2 to 4 September!
Murray Foster
Chairman of the Southend Business Partnership